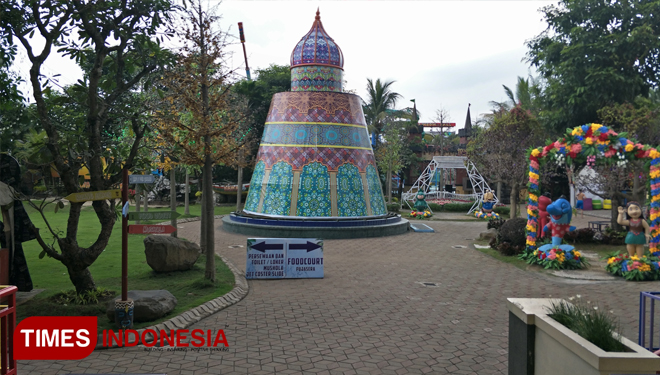 TIMESBANYUWANGI, MALANG – The exciting tourism destination for family, Hawaii Waterpark-MNP (Malang Night Paradise) reopens again after the two-week renovation and clear-up. This tourism destination is located in Jalan Graha Kencana Raya 66, Karanglo, Balearjosari, Malang. The best thing is that this tourism destination also offers promotion in its reopening period.
Hawaii Waterpark reopened since Saturday (25/5/2019), while Malang Night Paradise reopened on Friday (24/5/2019). This tourism destination is reopened by a promotion which offers a special ticket price, IDR 39,000. This promotion is available until 30 May 2019 on weekdays.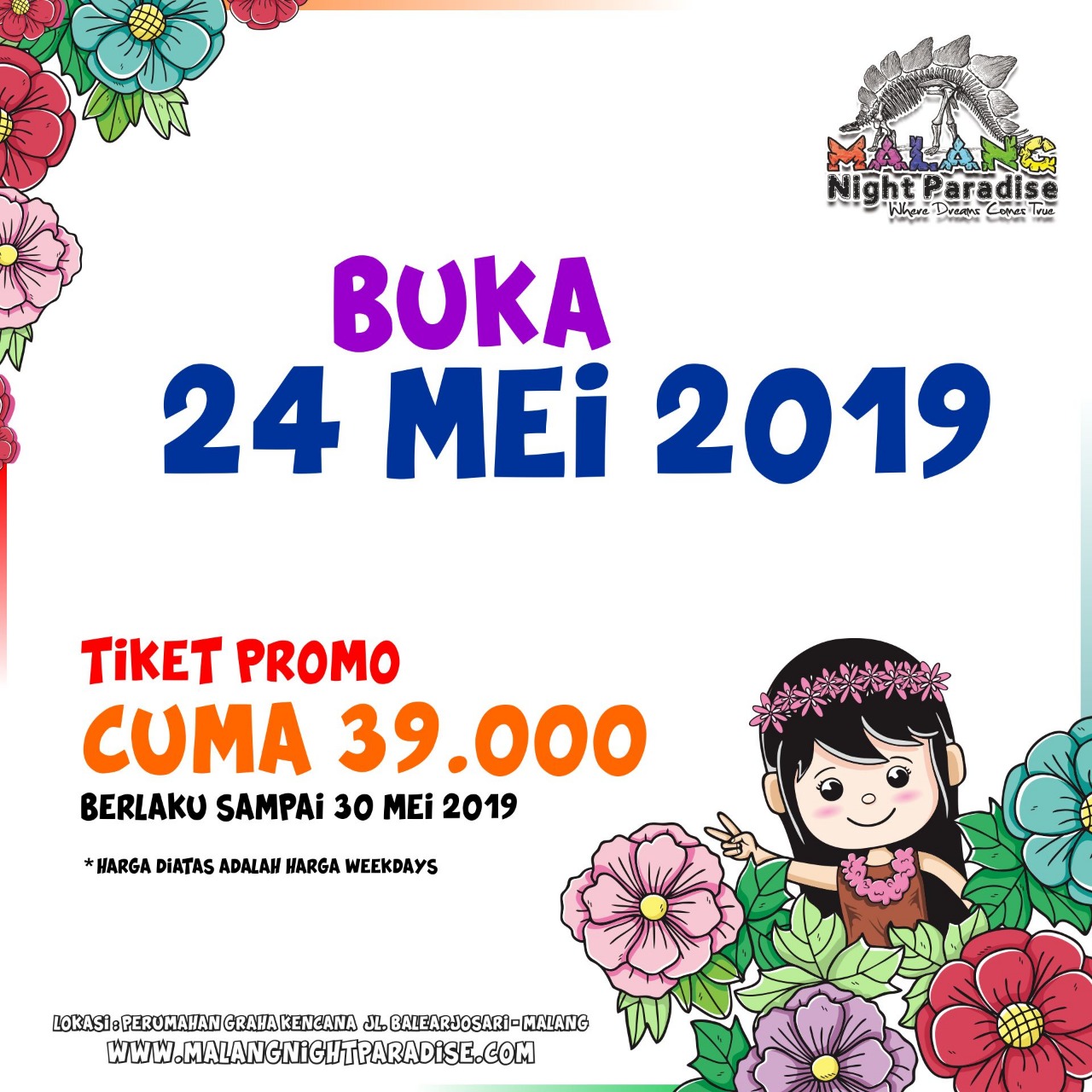 This tourism destination has prepared various agendas and additional rides, especially at Malang Night Paradise (MNP).
There will be events on Panggung Sri Mulat for several days, starting from 8 to 16 June 2019. There will be Festival Panji Nasional that will be discussed by Tourism Office of Malang. Besides, there will be cultural museum, Museum Ganesya and Malang Smart Arena, complete with trampolines.
There will be a Giant Gong on the main entrance of the ticket counter.
The giant gong with the diameter of 3.5 meter will be there permanently as the identity of the cultural museum. Currently, Gayor (the gong suspender) with dragon pattern is being built.
"There is a warm swimming pool for children at MNP," said the owner of Hawaii Waterpark-MNP, Yogi Kurniawan to TIMES Indonesia on Sunday afternoon (26/5/2019).
The warm pool is equipped with small boats and the replicas of the Middle East mosques. "We wants to provide educational tourism to visitors. That's why we name this ride as Malang Night Paradise Muslim City," he added.
Basically, the management officers of Hawaii Waterpark-MNP wants to give both pleasure and education to the visitors in this place.
"We develop this intensely. We want the children to enjoy the pleasure and enrich their knowledge, especially about the various cultures of Indonesia," he said.
Currently, the management officers are finishing the cultural museum, Museum Ganesya, the three-story building in the area of Hawaii Waterpark-MNP. "It is 80% finished and it will be open on the first day of Eid Al-Fitr," said Yogi. (*)
Baca Berita Peristiwa dan Politik terbaru di Indonesia dan luar negeri lainnya hanya di TIMES Indonesia.