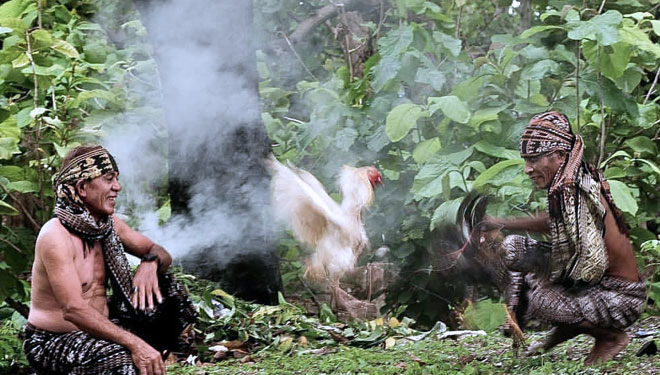 TIMESBANYUWANGI, RAIJUA – Pe'iu Manu or the cockfight is a bloody sport between two cocks at the Sabu Raijua East Nusa Tenggara. This sport has been conducted from time to time by the local society and has become their normal tradition.
"This has become our annual event. This is mainly just a sport for the cocks, and more to a sacred tradition which is conducted by the local society," Jonathan Bire, the local culture bearer said.
Still according to him, every blood spilled from the cocks on Peiu Manu were a symbol that the the Sabu Raijua society would never want any blood spilled on their land and peace is all they want.
The cocks which have been prepared for the fight will be placed on certain arena that has been prepared by the society. Usually, some people will use the event for gambling.
"Peiu Manu Sabu Raijua is a wanted event that has been awaits by the local society. Forget about the gambling, its a sacred annual event and a local heritage," Dimu Lede, a public figure said.(*)
Baca Berita Peristiwa dan Politik terbaru di Indonesia dan luar negeri lainnya hanya di TIMES Indonesia.