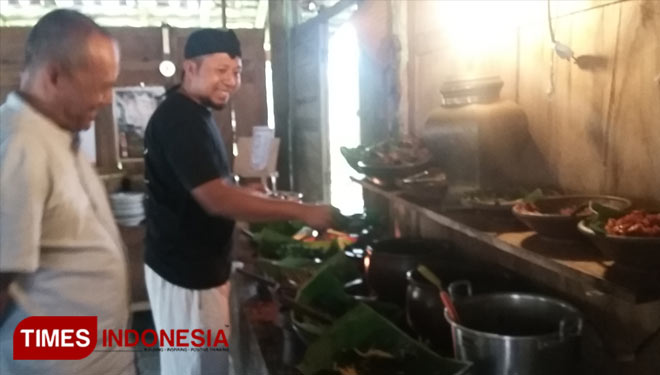 TIMESBANYUWANGI, BANJARNEGARA – Warung Kopi Kebul Barjarnegara, Central Java offers you an exotic experience of buffet style dinning with local exotic food. For who loves local taste, this restaurant will become a perfect place to take your family out for dinner.
Warung Kopi Kebul served several local exotic tastes of staple food such as nasi jagung (steamed dried ground corn), leye or oyek (steamed dried ground cassava or in some other area will be called as tiwul), rice, and brown rice.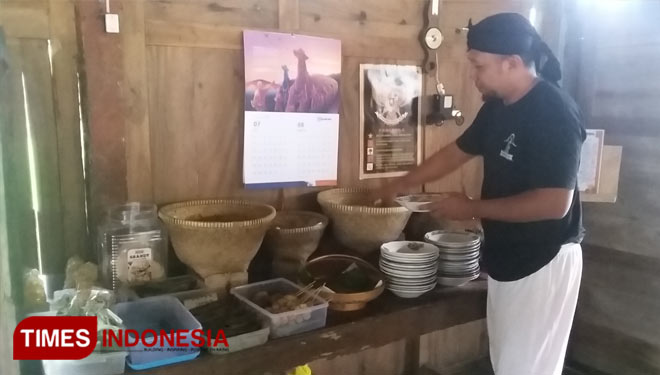 The restaurant which located at Jalan Raya Kenteng, Stadion Kolopaking Banjarnegara, Central Java also served some exotic dishes such as banana flower curry, sweet and spicy sauted tempeh, fish pepes, mushroom pepes, sweet braised chicken, salted fish and some other food that taken from the local farm.
Warung Kopi Kebul also served several beverages that perfect to be paired with the dishes. They have local espresso, tea, orange juice, local herbal drink, and several other dessert and snack such as mendoan, fritters, and ondol-ondol.
Don't worry, as any other food in Indonesia, the price for each food in this restaurant is very approachable. Yet, you will get a five stars hotel taste of food with all its interesting rural way of serving.
"I'm so happy that we got so much enthusiasm from the customers, they gave us lots of suggestions about the menu," Jatmiko the owner of Warung Kopi Kebul Barjarnegara, Central Java said. (*)
Baca Berita Peristiwa dan Politik terbaru di Indonesia dan luar negeri lainnya hanya di TIMES Indonesia.