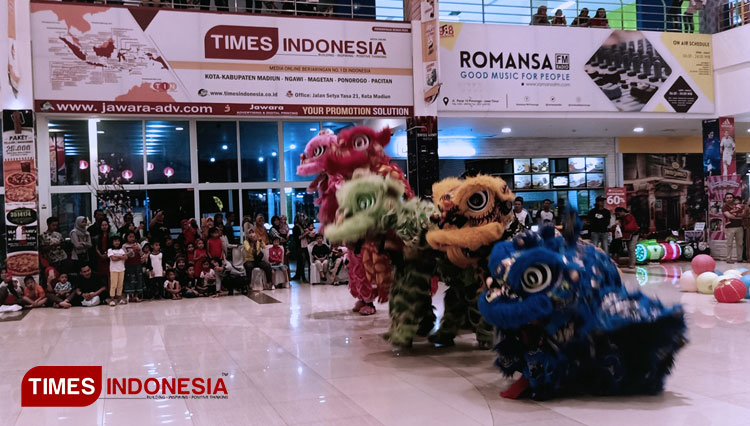 TIMESBANYUWANGI, PONOROGO – Lion and Dargon dance has been one must featured dance to celebrate the Chinese New Year. As well what the Mall PCC did to celebrate it.
On the Spring Festival (Chinese New Year) celebration which was held on Sunday (26/1/2020), the management brought around 5 pairs of lion and dragon group onto their party.
"We choose the Seni Sekata group to perform all 5 pairs of lion and dragons to perform on our mall," The General Manajer of PCC Eric Pramono said.
The group also greet each of the tenants on the mall and dance for them. They also greet the visitors with a winking eye along with a marvelous move.
"Its astonishing, why don't you hold it may be once in a week so the mall will have more customers," Rini, a local visitor said.
Still to celebrate the Chinese New Year, Mall PCC also give their visitors with best deals by giving an utmost discount for each product until February 8th 2020.
Baca Berita Peristiwa dan Politik terbaru di Indonesia dan luar negeri lainnya hanya di TIMES Indonesia.