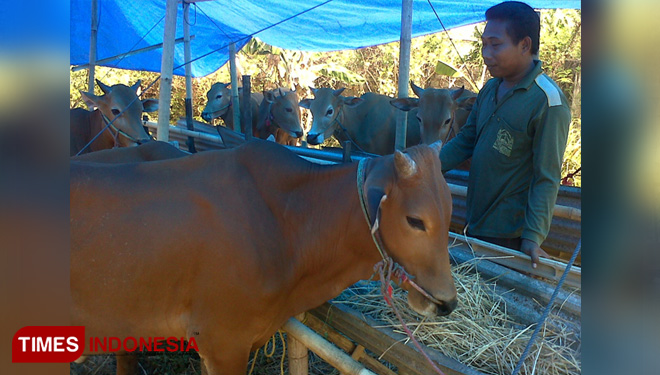 TIMESBANYUWANGI, SUMENEP – The good quality of Madura cows had been acquainted by all Indonesian citizen. But the Holland government had been acquired their quality first on written decrees.
The Staatblad ordonasi No. 57, 1934, No. 715, 1936 and No. 115, 1937 has became a living proof that the Madura cows quality has been acquainted by the Holland. It was supported by the government decree no.6, 1967.
"The decrees was about the prohibition of other cows which came from outside of Madura area to be brought in to the Madura area. But not with the Madurese cows, they are allowed to be brought and traded outside of the Madura," the Head of the Food and Stocks Bambang Heriyanto said.
Still according to him, the decree was made to acquire that the Madura cows really has the quality. Other than that, this decree was also made to protect the cow race and species from the extinction.
In addition, the Minister of Agriculture by 23rd November 2010 also announced Madura cows as livestock genetic resources (germplasm) in East Java that must be protected. (*)
Baca Berita Peristiwa dan Politik terbaru di Indonesia dan luar negeri lainnya hanya di TIMES Indonesia.