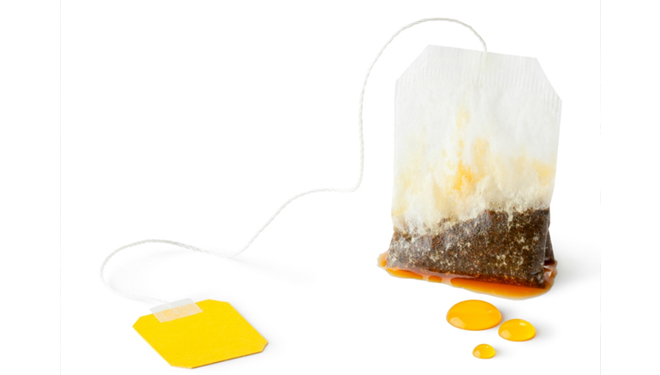 TIMESBANYUWANGI, JAKARTA – We usually throw our tea bag directly to the bin once we used it. But, wouldn't it be nice if we could keep it and use it for something else? Well, the good news is there are plenty ways to use the old the bag for the good use. Wanna know what are they? Let's check it out!!
1. Protect your plant
Not many people knows that tea could protect your plant from fungus. You could apply this tea by place the tea bag in the pan and fill it with hot water. Let it sit and cool, then spray it on your plants.
2. Neutralize the unpleasant odor
Tea leaves could also neutralize unpleasant odor on some spots in your house. Put some dry tea leaves for several minutes in the place you think smelly enough. It could also make your stinky carpet smell nice by putting the dry leaves on to it, and clean it after several moment.
3. Soothe the bee stings or sunburn
You could also soothe the bee stings and sunburn effect by using the old tea bag. You only need to compress the wound using the wet tea bag which has been cooled in the refrigerator before.
4. Restore your shiny hair back
You can use tea to make your hair shiny and smooth! Use a couple of used tea bags to brew a strong tea, then allow the tea to cool completely. Before a shower, pour the tea into your hair until it's completely saturated. Allow the tea to sit for about 10 minutes, then hop in the shower. Shampoo and condition your hair as normal. Your hair will thank you the tea treatment!
5. Reduce dark circles under your eye
Your used tea bags can help reduce puffiness or dark circles around your eyes. Place them in your fridge to cool, then hold the bags against your eyes for a few minutes. You'll look more refreshed and awake.
6. Help you polish your furniture or glasses
The used tea bag could also help you polish your old furniture. Soak the tea bags with a little water. And then squeeze it and use the water to polish your furniture.
7. Helps you lift up the dead skin on your face
You could also use the used tea bag as a mask to lift the dead cell on your skin. You could apply it by keeping it first in the refrigerator. After it cool enough tore it apart and take the tea out and put it in to a bowl and mix it with 1 tbs of honey and rice flour. Scrub it on to your face to lift up the dead cell from your skin. (*)

Baca Berita Peristiwa dan Politik terbaru di Indonesia dan luar negeri lainnya hanya di TIMES Indonesia.