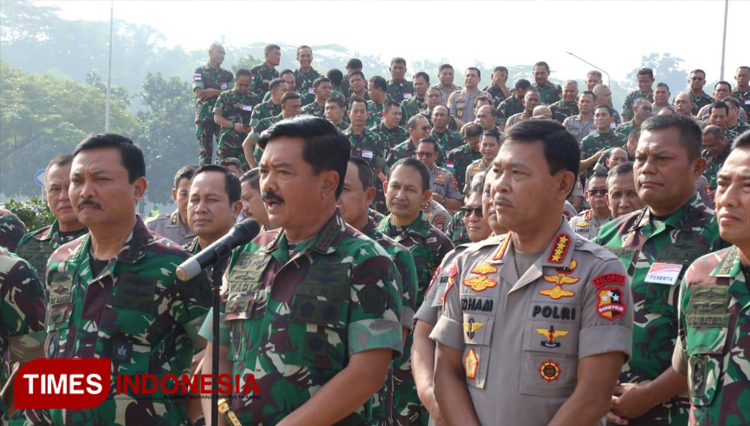 TIMESBANYUWANGI, JAKARTA – While opening the Leadership Meeting of TNI-POLRI at Cipayung, East Jakarta, TNI Commander order all of his personnel to keep the unity between TNI-Polri. This unity will be the key of a good national security.
"We are made for people and to give them a secure feeling. No more fighting between TNI-Polri personnel. We must give all the community a peaceful environment," The Commander said on Tuesday (28/1/2020).
The Commander also explained that TNI has two main duties, i.e at war when there is one and to secure the country along with the Police Department (Polri).
The Commander also emphasized on a sustainable thought that must be hold by the personnel. To all the personnel not to trapped by the past so they could move on and achieve all new modern thought that comes to them.
"Change is a must, neve the spoiled by a succession the past, and always think for a better future," TNI Commander added. (*)
Baca Berita Peristiwa dan Politik terbaru di Indonesia dan luar negeri lainnya hanya di TIMES Indonesia.