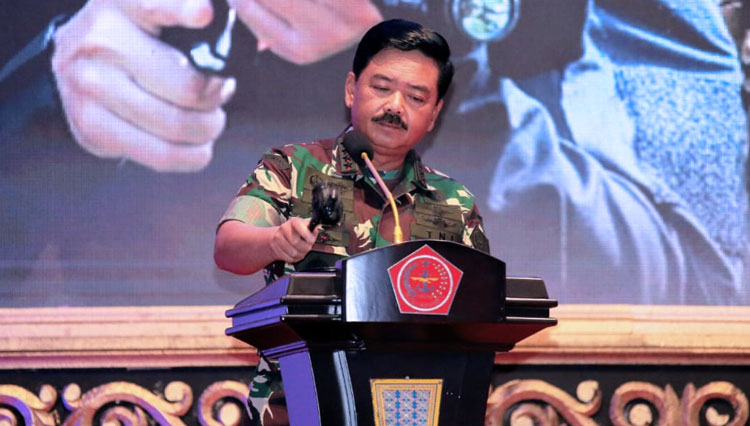 TIMESBANYUWANGI, JAKARTA – The 2020 election is on it's way. The TNI Commander reminded all of his personnel to stay neutral during the election and not to took any side of party.
"Please stay neutral during the elections. And keep TNI dignity and stay away from politic," the Commander said on the Leadership Meeting in Cipayung East Jakarta on Tuesday (28/1/2020).
In addition, the Commander also stated to all the attendants to prepare their personnel to secure the upcoming PON XX (Indonesian Sport Championship) in Papua.
Still according the Commander, this was to assure the security of all the athletes joining the competition. All of schedule must be planned based on 5P (proper, planing, prevent, peaceful dan performance).
The Commander also emphasized on the synergy between the two departments to stay strong together and keep the solidarity remain stronger.
Moreover, TNI Commander also stated that all of TNI-Polri personnel must raise their care, sympathy and empathy also self reflection towards the community and all social issues happened. (*)
Baca Berita Peristiwa dan Politik terbaru di Indonesia dan luar negeri lainnya hanya di TIMES Indonesia.